Your Needs Long-Term
October 27, 2015
---
Preparing Well for Long-term Needs
How well are you preparing for your long-term care needs and who will catch you if you fall?
Those are a couple questions addressed in an August 2015 BMO Wealth Institute report, "As you approach the age of wisdom, who will catch you if you fall?"
The report can be a good starting point for thinking about where and how you want to age and ways to finance your plan. It also makes the case for considering long-term care insurance policies and outlines some tax strategies that can offset some long-term care expenses.
"For Canadians, one of the greatest fears associated with aging is not being able to afford or have access to health care services and long-term support when these are required," according to the report.
The survey asked Canadians to name their greatest health care-related retirement concern and it found that 40% of respondents most fear losing their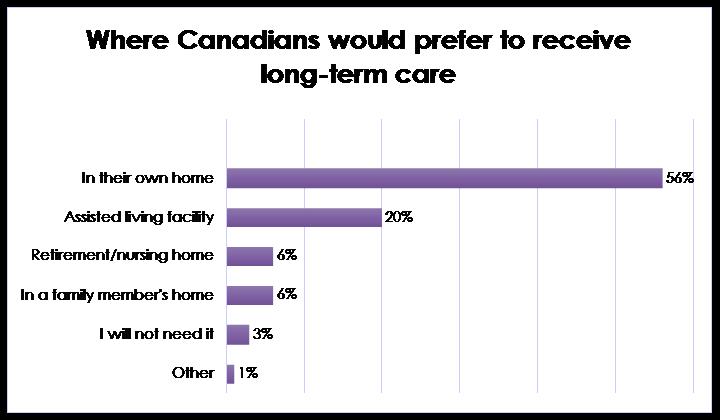 ability to live independently, 17% of people worry about having enough money to pay for adequate health care, and 15% worry about being able to afford to live in their own homes throughout their lifetimes.
Yet, 19% haven't prepared for the possibility of becoming unable to live independently.
The report also outlines the sometimes staggering costs of long-term care, whether it's provided at home or in a facility.
Costs vary from province to province, but the most eye-popping figure comes from Ontario, where the cost of living in a retirement home could be as high as $132,000 per year.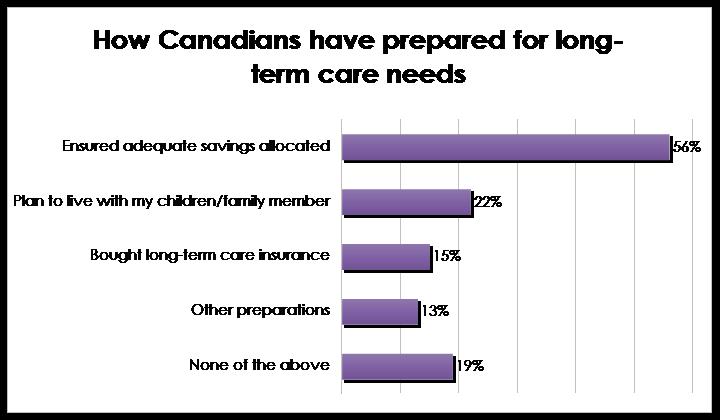 Naturally, planning well factors into aging well. BMO lists some of the key reasons to incorporate long-term care costs into your overall financial plan.
They include:
Avoiding being a burden to family members and friends
Burden of care
Yet another reason to plan wisely is to help the loved ones who will be taking care of you as you age. Though many children, nieces, and siblings are happy to help, caregiving exacts a mighty toll on caregivers.
Here are some caregiving statistics from a Ceridian study, Double Duty: The Caregiving Crisis in the Workplace.
Canadian respondents say they spend an average of 23.4 hours on caregiving activities in a typical week.

Most respondents say caregiving is a rewarding, but the most negative drawbacks are fatigue (69%), stress (69%) and sadness (59%).

Respondents also report having trouble getting their work done on time (44%), have had difficulty focusing at work (41%) or have had to miss work entirely (35%). Forty percent have experienced financial hardship or loss of income. And 21% report greater alcohol or drug use because of caregiving demands.
For more, see: www.ceridian.ca/news/2015/0903-study-reveals-challenges-of-caregiving-and-impact-on-productivity-engagement-in-workplace.html.
---